Top > News & Information > 【NEW】 P&I Lab. seminar held on Wednesday, December 4
【NEW】 P&I Lab. seminar held on Wednesday, December 4
A P&I Lab. seminar was held on Wednesday, December 4.
WHEN: Wednesday, December 4, 15:00-16:30
WHERE: P&I Lab. R2-6F Conference hall
Person in charge: Shinichi YOKOTA
Contact: Sang-in Eom (Ex.5034 sieom@pi.titech.ac.jp)
Lecturer : Jung-Ho PARK, Ph.D. / Principal Researcher
Affiliation : Extreme Mechanical Engineering Research Division, Korea Institute of Machinery & Materials (KIMM)
Lecture 1: "A Study on Centrifugation-type Collector of Dissolved Air for Underwater Breathing without Air Tank"
Lecture 2: "Linearization of Pressure Level Sensor using Contact Resistance Change"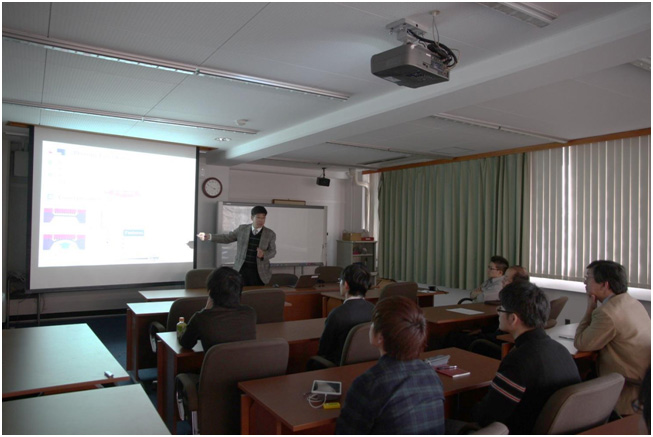 ]
10 participants enjoyed Dr. Park's lectures and had a fruitful discussion.