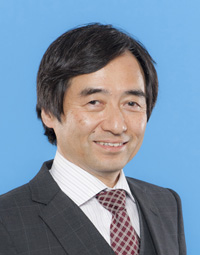 Hidenori SHINNO
Director, Professor Dr.
Room: R2-108
Tel: +81-(0)45-924-5020
E-mail:seiken.dir(at)jim.titech.ac.jp
※Please replace "at" with "@".
Precision and Intelligence Laboratory (P&I Lab) is one of the four research laboratories in Tokyo Institute of Technology, which was founded in 1954 with the name of "Research Laboratory of Precision Machinery and Electronics". The primary mission of the Lab has been the establishment of precision engineering and its industrial application. The Lab evolved to widen the target of the mission having the combination of a variety of research areas such as information, electronics, mechanics, Mechatronics and materials, and to lead interdisciplinary research. With a long history of the Lab, new research areas and fundamental technologies have made significant contributions by talented staff members to the welfare of the human society. Significant outcomes of the Lab include the temperature-independent quartz crystal oscillator by Prof. Issac Koga, the gear drive engineering and automatic control technology by Prof. Takashi Nakada, and the vertical cavity semiconductor lasers and their application by Prof. Ken-ichi Iga (the former President of Tokyo Inst. Tech.) .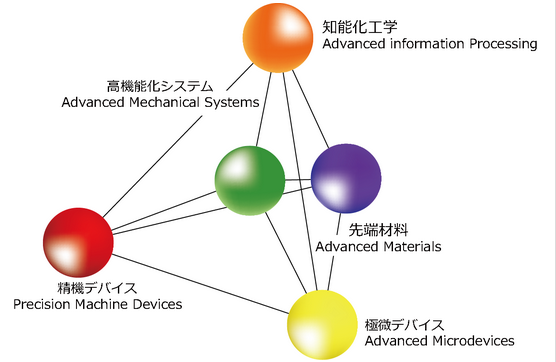 The Lab reformed its structure having five research divisions, i.e., Advanced Information Processing Div., Advanced Microdevices Div., Precision Machine Devices Div., Advanced Mechanical Systems Div. and Advanced Materials Div. in 1993. The Lab's present logo, which represents a regular tetrahedral structure in which each division is located at each of the apexes and the midst, indicates that the staff members of the Lab will both establish each specialty and enhance synergistic interaction between divisions. In addition to the core structure, Micro-System Research Center built in 2000 after the 21st Century COE program supported by the Ministry of Education ran for further development of Ultra-Parallel Opto-electronics, and have just renewed to Photonics Integration System Research Center. Also Secure Device Research Center was founded in 2008 as a new research center. The Lab has also collaborated with outer academic and industrial society by the guest research division such as Secure Devices, Intellectual Property Utilization System and Advanced Photonics to enhance the activity of the Lab.
The Lab is now facing to social demands to enhance further potential of research that can contribute to the sustainable world. With the leadership of the President Dr. Yoshinao Mishima, organizational reform is now carried out based on the actual reform plans which incorporate the university's strength. The Lab's achievements will further progress by coping with the university's action plan. In addition, the Lab is willing to make a strong effort to extend our research having diversity by doing basic and pioneering ones based on collaborative potential. On behalf of all the staff members of the Lab, I would like to appreciate any encouragement and support to our activities given for all of you.