Top > News & Information > Professor Shinichi Yokota receives "Bramah Medal 2011" from IMechE (July 10, 2013)
Professor Shinichi Yokota receives "Bramah Medal 2011" from IMechE (July 10, 2013)
July 10, 2013
Professor Shinichi Yokota received "Bramah Medal 2011" from IMechE (Institution of Mechanical Engineers) . He is the first Asian recipient of this medal.
Professor Plummer (Bath University), the chair of Mechatronics of IMech, announced this news at the banquet of ICFP2013.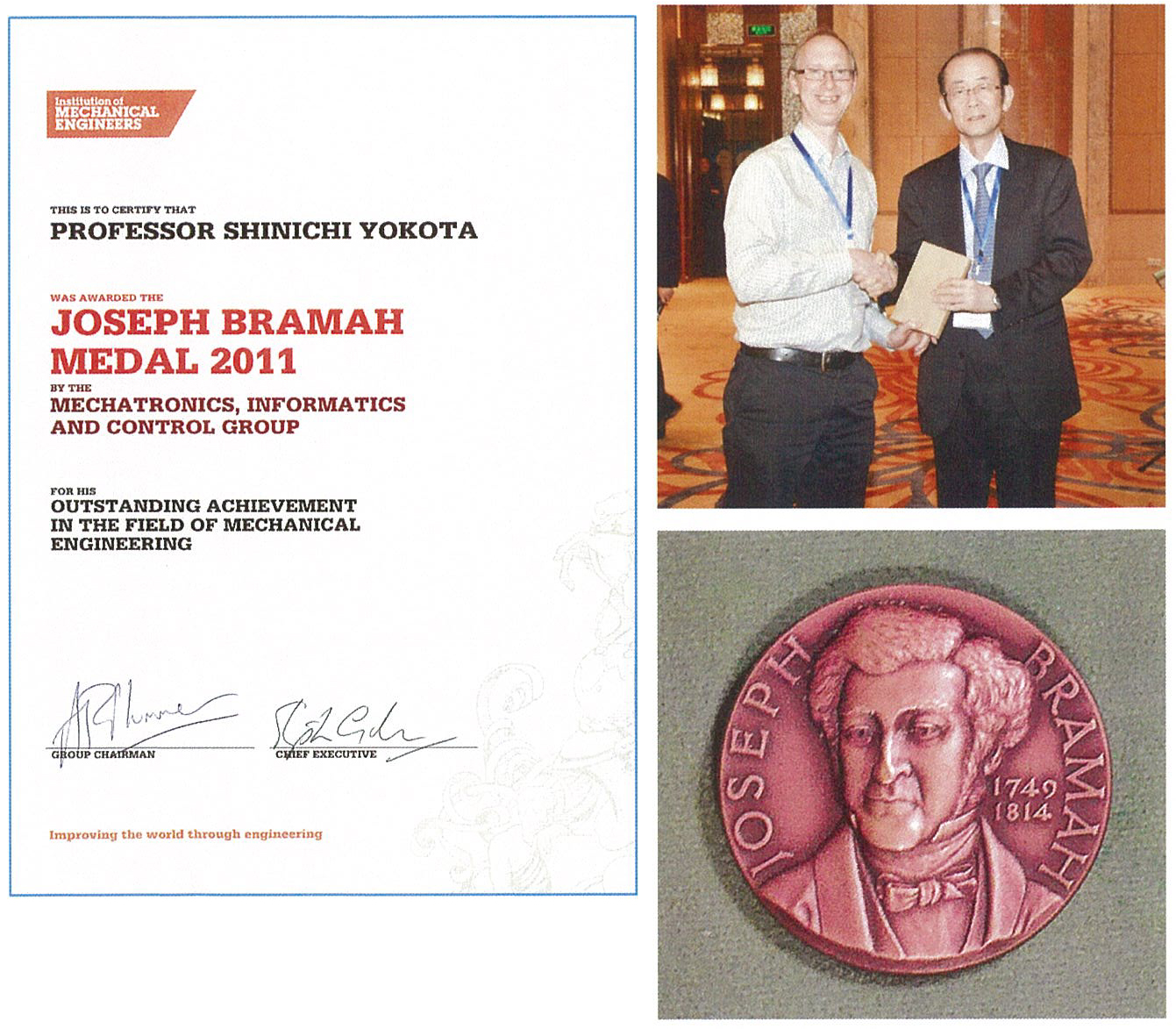 For more details of this award, click here.
Japanese article of this news is here.